Learn About Manual Handling and Its Importance in the Construction Industry
November 22, 2022
2022-11-22 5:10
Learn About Manual Handling and Its Importance in the Construction Industry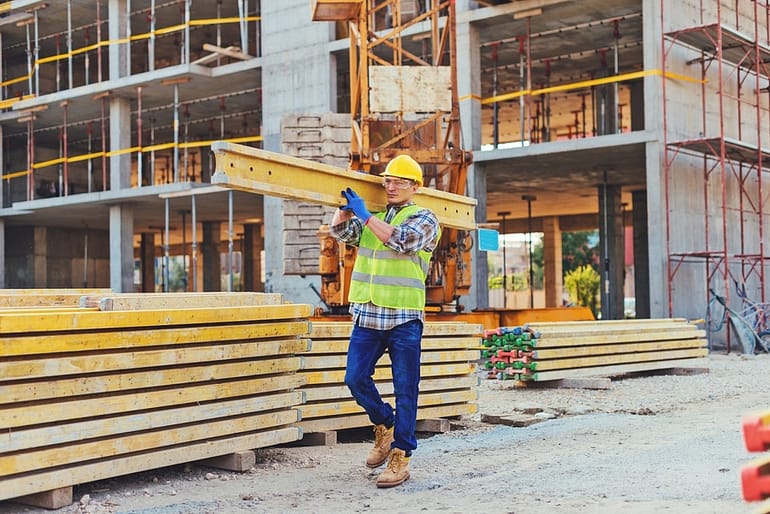 Learn About Manual Handling and Its Importance in the Construction Industry
Introduction to Manual Handling
The construction industry plays a vital role in boosting the expansion of a country's economy by establishing buildings, infrastructure, and factories, which encourages other sectors to thrive. Construction activity includes both the construction phase and the pre-construction and post-construction phases. Manual handling injuries can have substantial consequences for both the employer and the injured. They may develop practically everywhere on the job, and hard physical labor, awkward postures, repetitive arm, leg, and back motions, or prior/existing injury can all raise the risk.
What is Manual Handling at a close view?
Manual Handling Training will teach you how to enhance your manual handling technique, complete a personal risk assessment, and comprehend the dangers associated with manual handling. As an employer and a worker, you must safeguard your teammates from injuries caused by dangerous manual handling in the workplace. Transporting or sustaining a load by hand or physical force is referred to as manual handling. It entails lifting, lowering, pushing, dragging, carrying, or transporting weights. A load might be an item, a person, or an animal.
Need for Manual Handling Training
Avoid such duties as much as possible to help reduce occupational accidents from manual handling. Where it is not practicable to avoid handling a weight, employers must consider the dangers of that work and implement good health and safety precautions to prevent and avoid injury.
Manual handling accounts for more than one-third of all workplace injuries. Back injuries are the leading cause of employee absence in the UK, yet most are avoidable! Manual handling training is a legal requirement when employees perform risky lifting, lowering, pulling, or pushing.
Assessing and Avoiding Risk
It includes examining the work, load, and environmental dangers, determining who you may damage, assessing risks, documenting results, and reviewing and updating. You can avoid dangerous manual handling tasks by structuring the work to prevent transferring the weight and automating or mechanising the process. When designing plant or work systems, it is best to consider mechanisation or automation. Design a process layout so that materials move as little as possible.
Identifying the Unavoidable Risks
Evaluate the risk of injury from any potentially hazardous manual handling tasks that cannot be avoided. Consider the task, the workload, the working environment, and the individual's abilities. Some jobs are low-risk and may not require formal evaluation. There are easy filters to separate low-risk and high-risk tasks, which require a more thorough evaluation.
The Law and Regulations
Controlling hazards, knowing legislation, employee and employer responsibility, and HSE guidelines are all part of the manual handling rules and regulations. You must work according to Manual Handling Operations Regulations to avoid, assess, and reduce the risk of injury from manual handling.
Techniques
Techniques focus mostly on lifting from low levels, carrying, lowering from a height, pushing, pulling, and team management. Simple things to perform before and during the lift/carry include eliminating obstacles from the route. Plan to rest the load halfway on a table or bench to change hold, keeping the load close to the waist. While lifting, the load should be held as near the body as possible, with the heaviest side closest to the body.