Working of Telescopic Handler
November 16, 2022
2022-11-16 11:39
Working of Telescopic Handler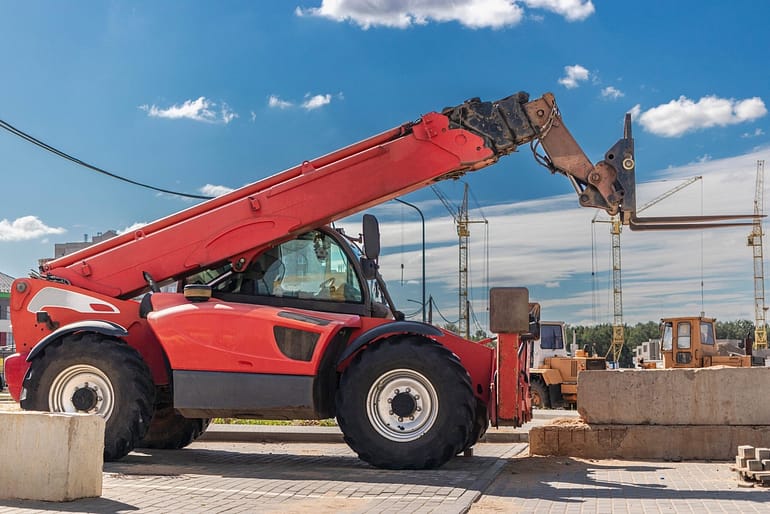 Working of Telescopic Handler
A telehandler, also known as a telescopic handler, is a flexible hydraulic lifting equipment used in agriculture and construction. The name comes from its telescopic cylinder, sometimes called a boom, which may be stretched forward to accommodate various attachments. Telescopic handlers are useful in a variety of situations, although they are most commonly used in the construction sector and agricultural applications. While telescopic handlers may be used both indoors and outside, they are large devices that are best suited for operating outside.
Working of telescopic Handler:
Telescopic handlers, in general, raise and transfer enormous or heavy loads from one point to the next. If the loads are only being transported a short distance, the telescopic handler may accomplish the job by extending and retracting the telescopic arm without having to move its base.
Telescopic Handler Training:
The Telescopic handler training covers legislation & codes of practice, roles and responsibilities of the telehandler operator, parts and controls of the machine, i.e. how the machine works, understand and operate the effect of load size weight gradients and ground conditions upon machine stability, routine Servicing procedures and maintenance requirements, Carry out routine servicing, normal operation of the machine, how to decide if a particular load is safe to lift a given load, standard maintenance and servicing requirements, typical hazards, underground and overhead services , and health and safety about working with telehandlers.
The telescopic handler is effectively and efficiently put into use along with various attachments according to the demand of the work. The various attachments include:
Fork carriage

Crane jib

Bucket

Lifting hook
The use of a telescopic handler necessitates extensive equipment activity and necessitates suitable training. Furthermore, factors such as poor weather, damp or muddy circumstances, or high wind speeds might increase the security hazards of using a telescopic handler. To guarantee workplace safety, adhere to the protections and precautions outlined in the machine's training and manuals. Hazard awareness, safety code awareness, lift truck stability, hydraulic control operation, and handling slopes and ramps are all part of the critical training that a candidate must go through in the telehandler course.
Examination and certification:
The Construction Plant Competence Scheme (CPCS) is recognised as the recommended card to comply with rules of practise for competence and certification by the UK Contractors Group (UKCG) and Major Home Builders Group (MHBG). Candidates must pass both the CPCS Theory Test and the Practical Test to get the Red CPCS Trained Operator Card.