A36 – LORRY LOADER TRAINING
March 15, 2022
2023-01-25 7:10
A36 – LORRY LOADER TRAINING
A36 - LORRY LOADER TRAINING
This is an off-centre category. Candidates must have access to equipment and a suitable site.
Course Aim

The CPCS A36 Lorry Loader training is designed for those who operate a lorry loader, also known as HIABs, lorry-mounted cranes. This training ensures that operators are always properly and safely trained to operate the equipment.
How is the Course assessed?
The completed lorry loader training ends with a theoretical and practical test. For experienced workers, it takes 2 days to complete, whereas inexperienced (freshers) workers can complete this in 3-5 days.
What Certification will I receive?
Our lorry loader training is CPCS accredited. After successfully completing the course, trainees would be given a CPCS Red Trained Operator Card.

Whitewaters Training Courses, Call us Today on 01787461880 Or use our enquiry form. We will review your needs and give you advice about the best construction training courses for you.
Trained Operator Card (RED)
The CPCS Red Card, also known as the Trained Operator Card, is a card provided by the CPCS for those that are at the initial stage of their career in plant operation. This card verifies the core skills and knowledge to work in their chosen field (under supervision) while they complete the applicable SVQ or NVQ or other relevant vocational qualifications.
Once you've received your Red CPCS Trained Operator Card, it will last for 2 years. During these 2 years, you must work towards and achieve your NVQ in Plant Operations to upgrade to a Blue CPCS Competence Card.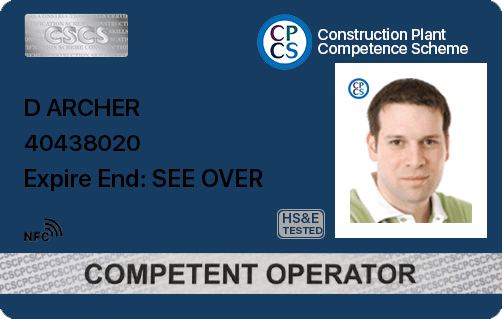 Competent Operator Card (BLUE)
A Competent Operator Card (COC) is a standardized document issued by the UK's Construction Industry Training Board (CITB) that allows individuals to become authorized construction site supervisors. It confirms that the holder has demonstrated a level of health and safety awareness through a competency based-test, underpinning knowledge previously through a CPCS theory test, operating ability previously through a CPCS practical test, and operating competence on the type of plant (evidenced by an SVQ or NVQ or employer confirmation of competence).


Still Confused? Schedule Call With an Expert